Fire Damage
12/19/2022 (Permalink)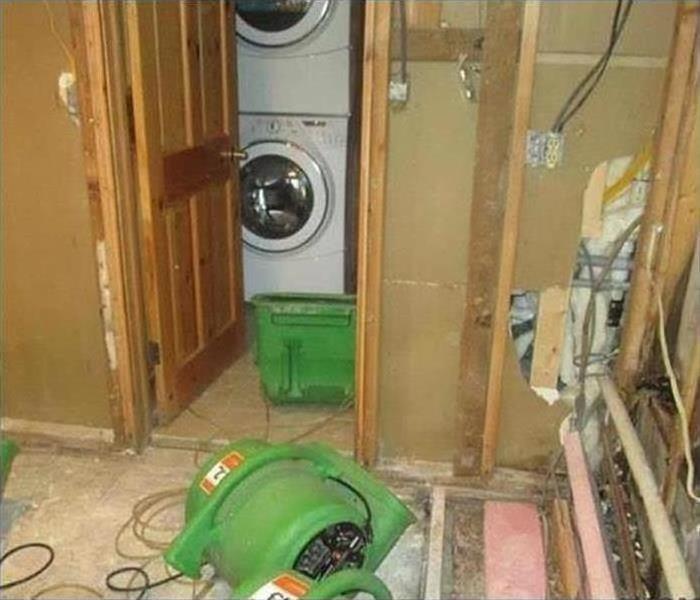 Common Sources of Home Fire:
Cooking equipment malfunctions, food items left unattended while being prepared and other human errors in handling, installing or operating devices in the kitchen
Heaters, boilers and furnaces that aren't properly maintained, are overstressed, incorrectly installed, not kept up to code or not regularly serviced (space heaters are a particular cause for concern if not used correctly
Improper disposal of cigarettes or other smoking paraphernalia
Candles burning unattended
Electrical wiring that is incorrectly installed or malfunctioning
Lithium batteries sparking, overheating or combusting
Faulty, degraded or overstressed extension cords.
Inadequately stored chemicals, natural gas cannisters or accelerant-soaked rags
Fire Restoration:
The goal of fire restoration is to remove any trace that there was a fire in the first place. Fire restoration work involves making sure that the building is structurally sound and utilities are restored to working order. Anything that was affected by the fire is repaired, cleaned, or replaced with the objective of removing any toxins, traces of odors and/or discoloration.
Beyond the fire damage restoration service, smoke and soot can be toxic, creating a hazardous situation. Even if a fire is contained in one area, smoke and soot can travel throughout a structure. Our professionals are highly-trained, with the experience, tools, and knowledge to clean up fire damage and remove the smell of smoke. In keeping with our goal to restore your home and cherished possessions to their pre-fire condition, we use appropriate personal protective measures to safely clean, deodorize and restore your property.
Just Call (909)-514-1900
SERVPRO OF COLTON/LOMA LINDA/GRAND TERRACE
READY TO HELP 24/7