Mold Remediation
1/25/2023 (Permalink)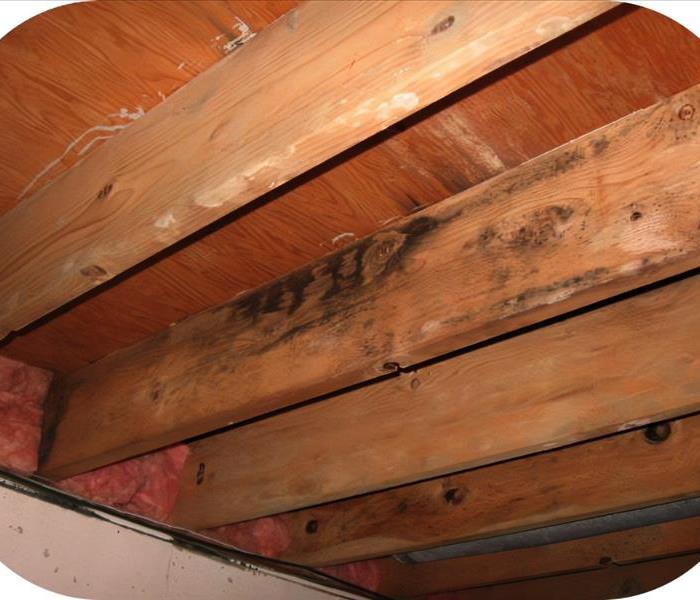 Mold grows in damp, warm conditions without much airflow. It is often caused by humid conditions and lack of ventilation. It can generally be characterized by black spots. These can spread over larger areas if left untreated.
Mold can look like spots. It can be many different colors, and it can smell musty. If you see or smell mold, you should remove it. You do not need to know the type of mold.
To Prevent Mold Growth in Your Home
Keep humidity levels in your home as low as you can—no higher than 50%–all day long. An air conditioner or dehumidifier will help you keep the level low. You can buy a meter to check your home's humidity at a home improvement store. Humidity levels change over the course of a day so you will need to check the humidity levels more than once a day.
Be sure the air in your home flows freely. Use exhaust fans that vent outside your home in the kitchen and bathroom. Make sure your clothes dryer vents outside your home.
Fix any leaks in your home's roof, walls, or plumbing so mold does not have moisture to grow.
Clean up and dry out your home fully and quickly (within 24–48 hours) after a flood.
Add mold inhibitors to paints before painting. You can buy mold inhibitors at paint and home improvement stores.
Clean bathrooms with mold-killing products.
Remove or replace carpets and upholstery that have been soaked and cannot be dried right away. Think about not using carpet in places like bathrooms or basements that may have a lot of moisture.
If the mold is widespread, leave it to professional experts. They have advanced training and techniques to completely eliminate the mold infestation and restore the property without risk of further growth or dispersal.
SERVPRO OF COLTON/LOMA LINDA/GRAND TERRACE IS ALWAYS READY TO HELP
24/7 JUST CALL:
(909) 514-1900