Storm News/ Storm Damage
2/24/2023 (Permalink)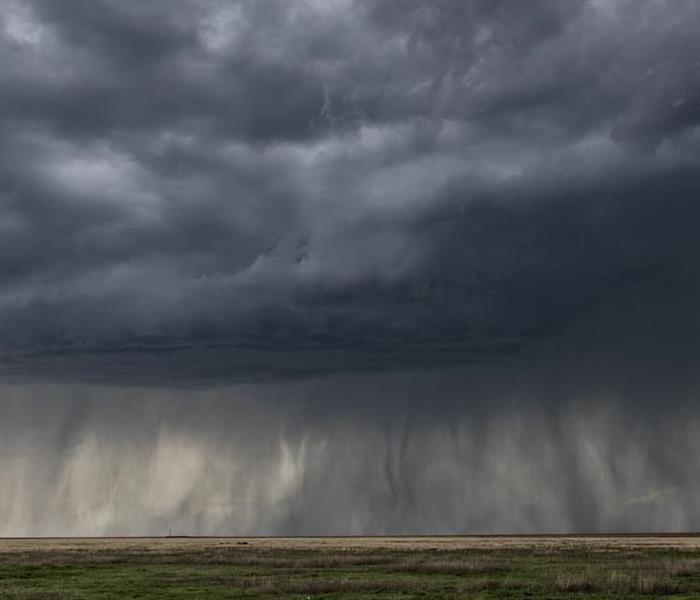 STORM NEWS:
Low temperatures were set to reach 40 degrees over the weekend in the area. Meanwhile, 3 million Californians awoke Friday morning to a winter storm warning stemming from the storm that first rolled into the Golden State the day before, leaving more than 100,000 customers without electricity.
As much as 5 feet of snow may fall in some mountains near Los Angeles, creating whiteout conditions as winds gust to 75 mph. The conditions raise the risk of avalanches, according to forecasters.
Heavy snow wasn't the only concern in California. Forecasters say they're worried about torrential rain leading to flash flooding in downtown LA, where parts of the city are expecting up to 8 inches of rain.
During extremely cold weather or winter storms, staying warm and safe can be a challenge. Winter storms can bring cold temperatures, power failures, loss of communication services, and icy roads. To keep yourself and your loved ones safe, you should know how to prepare your home and your car before a winter storm hits.
Weatherproof your home.
Have your chimney or flue inspected each year.
Install a smoke detector and a battery-operated carbon monoxide detector.
Do you know someone who has been impacted by a storm disaster? Or perhaps you and your family were the ones affected by storm damage? No matter who it is, it can be a scary, emotional, devastating experience. But there is hope. There is help;
SERVPRO OF COLTON/LOMA LINDA/GRAND TERRACE IS ALWAYS READY TO HELP 24/7!
JUST CALL (909)514-1900
LIKE IT NEVER EVEN HAPPENED!